Digital Marketing & Website Maintenance
No Contract All-In-One Packages – Domain Registration, Website Hosting, Branding, Copywriting, SEO, Updates, Social Media & the Kitchen Sink
Are you looking to expand your online presence?
Get ready to witness the power of digital marketing with us! At KzS, we're not just in the business; we're at the forefront of the digital marketing revolution.
We have a proven track record of delivering exceptional results. We've got the tools and expertise to elevate your online presence.
Branding
Establishing and promoting your brand. We'll provide you a consistent online identity for your business.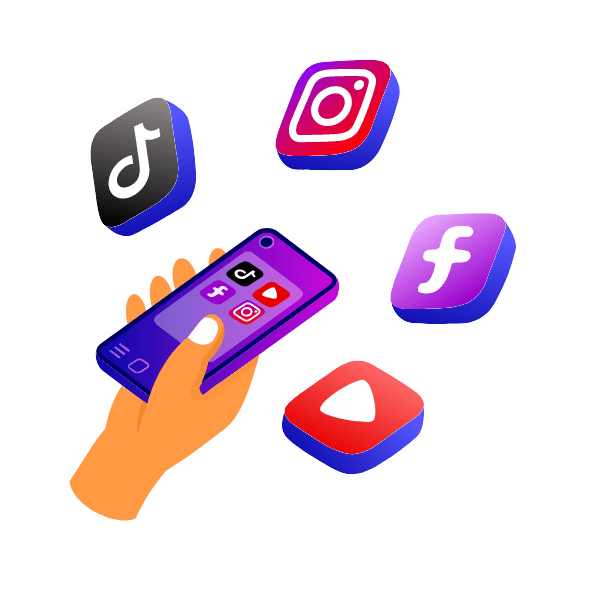 Social Media
Creating engaging content and sharing it on platforms like Facebook, Instagram, and Twitter. Build brand loyalty, and drive traffic to your website.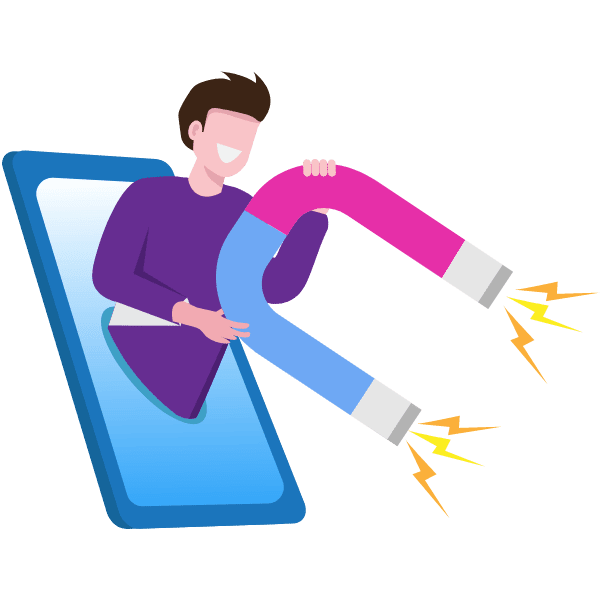 Unlock your brand's visibility and reach. Our team will craft strategies that seamlessly blend creativity and data-driven insights, ensuring your message reaches your target audience.
Collaboration is in our DNA
Your success is our mission, and we're here to make your business thrive. We're ready to get to work for you, today.
Affordable
Everything to start you off
Hosting, Domain, SSL, and Security
Connect to third-party services1
local business directories
Managed Google Business Account2
WordPress Core, Plugin Updates
Check site for errors/broken links
Submit sitemap to search engines
Deluxe
Our most popular plan. Applicable to most small - medium sized businesses
All items from Affordable
Increase Google Ad Budget
Social Media Account Management
Up to 2 graphics per month
Aggressive
All hands on deck
Increase Google & Social Ad Budget
Up to 3 graphics per month
Addition Social Media Posts
1Connected to Google Analytics, Search Console and Bing
2 Monitor and respond to online Reviews
3Primary Location Only
We are an Extension to your Digital Marketing Team
Website maintenance is crucial for security, performance, compatibility, and keeping content up to date. Regular updates, optimization, and security measures ensure a seamless user experience, safeguard sensitive information, and maintain a competitive edge in the online landscape. We take care of all of the steps to ensure your Site has visibility on major Search Engines like Google and Bing. Depending on how involved you want KzS to be, we offer a wide variety of website maintenance packages. Collaboration is our mantra. Let's chat about your website and what package will work best. Please note that our packages do not require a contract and can be canceled at any time.
Frequently Asked
Digital Marketing & Website Maintenance Questions
What is Digital Marketing?

Digital marketing refers to using online platforms and tools to promote products, services, or ideas. It involves various strategies such as social media, email campaigns, search engine optimization (SEO), content creation, and online advertising to reach a wider audience. Unlike traditional marketing methods like billboards or TV ads, digital marketing takes place on the internet, allowing businesses to target specific demographics and track their campaigns' effectiveness in real-time. This dynamic approach enables companies to engage with potential customers, build brand awareness, drive sales, and analyze data to refine their strategies. Digital marketing has become a crucial aspect of modern business, offering an efficient way to connect with audiences in the digital age.
How much does Website Maintenance cost?

Depending on the size of your site and what you plan to achieve, you can expect to pay anywhere between $80 to $150 per month.

Monthly website maintenance costs are important to ensure that your website runs smoothly and provides a positive experience for visitors. Just like a car needs regular oil changes and check-ups to avoid bigger problems, websites require ongoing attention. These costs cover tasks such as updating software, fixing bugs, optimizing performance, and adding new content. Regular maintenance prevents issues from piling up and becoming costly to fix later. It also ensures that your website stays secure, loads quickly, and remains compatible with new devices and browsers. Ultimately, investing in monthly maintenance helps extend your website's lifespan, enhances user satisfaction, and supports your online goals effectively.
We're always interested and open to
work with companies that are passionate
about great work that gets results.
Click on the big yellow button below.